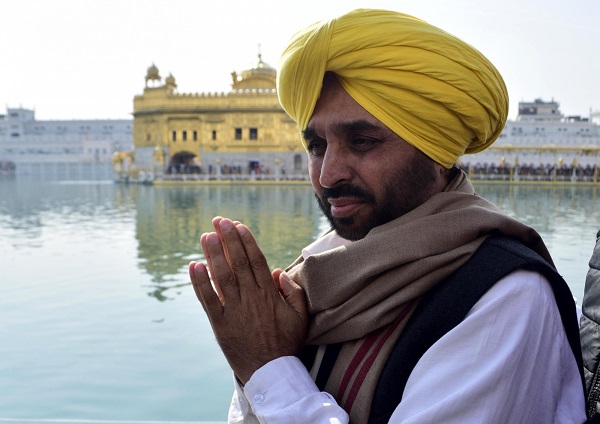 Dhaka (Punjab),  AAP Member of Parliament Bhagwant Mann on Saturday demanded a life ban on lawmakers for re-contesting polls if they resign from their seat prematurely.
He also favoured imposing the entire bypoll expenses necessitated with the resignation on these politicians.
"If someone dies a natural death, it's a different case. But if a politician resigns premature of his term, why not a lifetime ban on contesting elections is imposed on him," he said while campaigning for his party candidate from the Dhaka seat.
Mann was indirectly criticising noted Supreme Court lawyer and former AAP legislator from the Dhaka Assembly seat H.S. Phoolka.
He said the Election Commission should impose the entire by-election expenditure on the legislator, who resigned prematurely.
Besides Dhaka, the by-elections in Punjab were necessitated to Jalalabad seat, vacated by former Deputy Chief Minister and Akali Dal President Sukhbir Singh Badal, Phagwara, the segment vacated by BJP's Som Parkash, and Mukerian, vacated after Rajnish Babbi of the Congress passed away.
The counting of ballots will be held on October 24.
The Congress has 78 legislators in a House of 117.