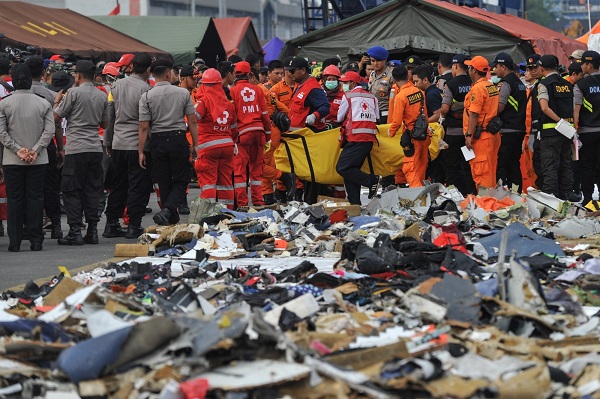 Jakarta,  A series of failures led to the crash of a Lion Air Boeing 737 Max last October in Indonesia, which killed 189 people, an official report said on Friday.
Indonesian investigators found faults by Boeing, Lion Air and the pilots led to the plane crashing, the BBC reported.
The report found 31 pages were missing from the plane's maintenance log.
It also said the jet should have been grounded after an earlier fault, and that one of the pilots was unfamiliar with procedures.
The report suggested that a crucial sensor, which had been bought from a repair shop in Florida, had not been properly tested.
Indonesian investigators have previously said mechanical and design problems were key factors in the crash of the Lion Air plane.
They highlighted issues with the aircraft's new flight control system.
Boeing is under scrutiny over how much and when it knew about the problems.
All passengers and crew were killed when Lion Air's Boeing 737 Max crashed after taking off from Jakarta in October last year.
Some five months later the 737 Max was grounded globally after an Ethiopian Airlines plane crashed, killing all 157 people on board.
Boeing has said it expects the 737 Max to resume flying before the end of the year.