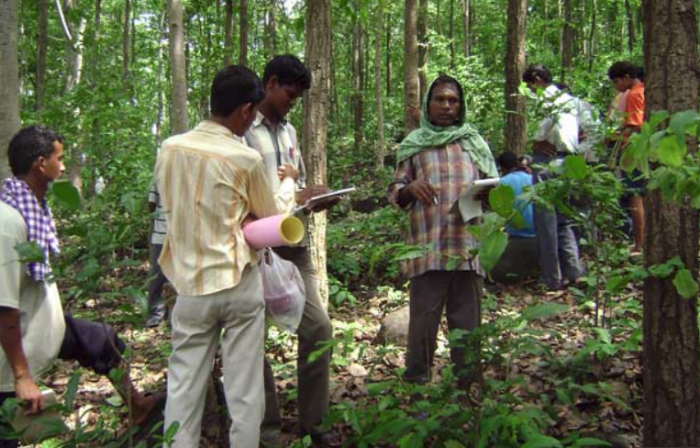 National Consultation to evolve Collective Actions to Challenge the Supreme Court Order (20.02.2019) which directs the State Government to Evict Tribal People & Forest Dwellers
Date:  04.03.2019       
Venue: Vishwa Yuvak Kendra, New Delhi
Dear Friends & Supporters of Adivasi Rights!
Johar!  Jai Birsa! Jai Bheem!
Sub:- invitation for the National  Consultation on challenging the Supreme Court order 20.02.2019, affecting more than Millions of Adivasis and other Forest Dwellers, which is violating the Right to Life…regarding ….
We are inviting you for the National Consultation on the recent judgment of the Supreme Court, which has ordered the forced eviction of more than 11,27,446 families of Adivasis and other forest-dwellers from forestlands across India.
To discuss the current situation, we need to urgently meet at Delhi and plan suitable strategies for ensuring basic right to life and livelihoods of the indigenous communities of India in view with constitutional rights. This meeting is planned jointly by the involvement of various organisations and Adivasis movements together.
We request you, please circulate this invitation to other friends and make sure the participation in the proposed consultation. Meanwhile, the Government of India through Ministry of Tribal Affairs, has submitted an application in the Supreme Court seeking Stay Order for the eviction of tribal and other traditional forest dwellers and the court may hear this on 28th Feb' 2019. However, we need to create mass awareness, strategic action plan for bringing suitable Ordinance for the rights under FRA to protect millions of voiceless people of this country.
Followed by the National consultation on 5th March a Delegation will be meeting with concerned Ministries: Political Party Leaders; Parliamentarians if possible a press meeting.
The NDMJ-NCDHR has agreed to help in logistical arrangements for the Consultation. Pls. confirm your participation to Local Host Contact No: Mr. Kamal Kispotta: +91 9999899957
Venue : Vishwa Yuvak Kendra, Teen Murti Marg,
     Opp. Chanakyapuri Police Station,
     New Delhi – 110 021, Tel: 011-23013631
Thank You
On Behalf of
Dr. K. Krishnan

National Convener,

National Adivasi Solidarity Council

+91 8300003900

Dr. Abhay Xaxa,

National Convenor,

National Campaign on Adivasis Rights

+91 9999095633
Jointly Organised By
National Adivasis Solidarity Council (NASC)
National Campaign on Adivasis Rights (NCAR)
National Adivasis Alliance (NAA)
National Advocacy Council for Development of Indigenous People (NACDIP)
National Dalit Movement for Justice – NDMJ (NCDHR)
National Coalition for Eradication of Bonded Labour & Human Trafficking (NCEBL/HT)
National Forum of Forest Producers' Association (NFFPA)