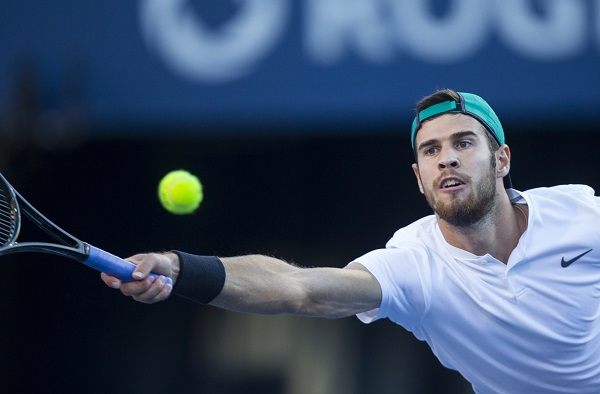 Cincinnati,  Australian tennis player Fiery Kyrgios smashed two racquets and tossed his shoes toward spectators on Wednesday as he was defeated by Russian's Karen Khachanov 6-7 (3), 7-6 (4), 6-2 at the second-round ATP Cincinnati Masters.
The world No. 27, who had just won his sixth career ATP singles title two weeks ago in Washington, played a strong start with a hold which featured three aces, but his tough opponent gave him a run for his money and outperformed him at last, reports Xinhua news agency.
"He was a really great talent but sometimes the head (is) not in the right place," Khachanov said. "It was a really difficult match for me. I had to really work it out, how to get the win."
After losing, Kyrgios was seen smashing his racquets while nagging and occasionally cursing at Irish chair umpire Fergus Murphy with whom he had a running dialogue.
In fact, Kyrgios was known for his bad temper, as he was defaulted after throwing a chair in Rome three months ago, while this time, he went ballistic after losing the second set.
Khachanov will face Frenchman Lucas Pouille in the third round on Thursday.