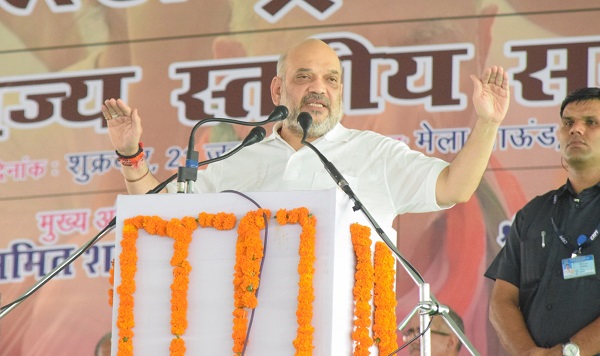 New Delhi,  Union Home Minister Amit Shah on Friday praised Prime Minister Narendra Modi's efforts to provide yoga global recognition. He said yogas ambassadorial role and its contribution has enhanced India's stature on the world stage.
Shah was the chief guest at the Haryana state level function of the 5th International Yoga Day celebrations in Rohtak on Friday.
Shah said, "Yoga is acting like an ambassador of India, attracting the whole world towards it and the country's old-age culture. As a result of the efforts made by Prime Minister Narendra Modi, yoga got recognition at the international level and today it is being performed simultaneously in about 200 countries.
"Though several progammes were organized from time to time in the country for the promotion of yoga, it got recognition at international level in the year 2014, when Narendra Modi became the Prime Minister."
The event was also attended by the Haryana Chief Minister Manohar Lal Khattar, Sports and Youth Affairs Minister Anil Vij and several senior leaders of Haryana.